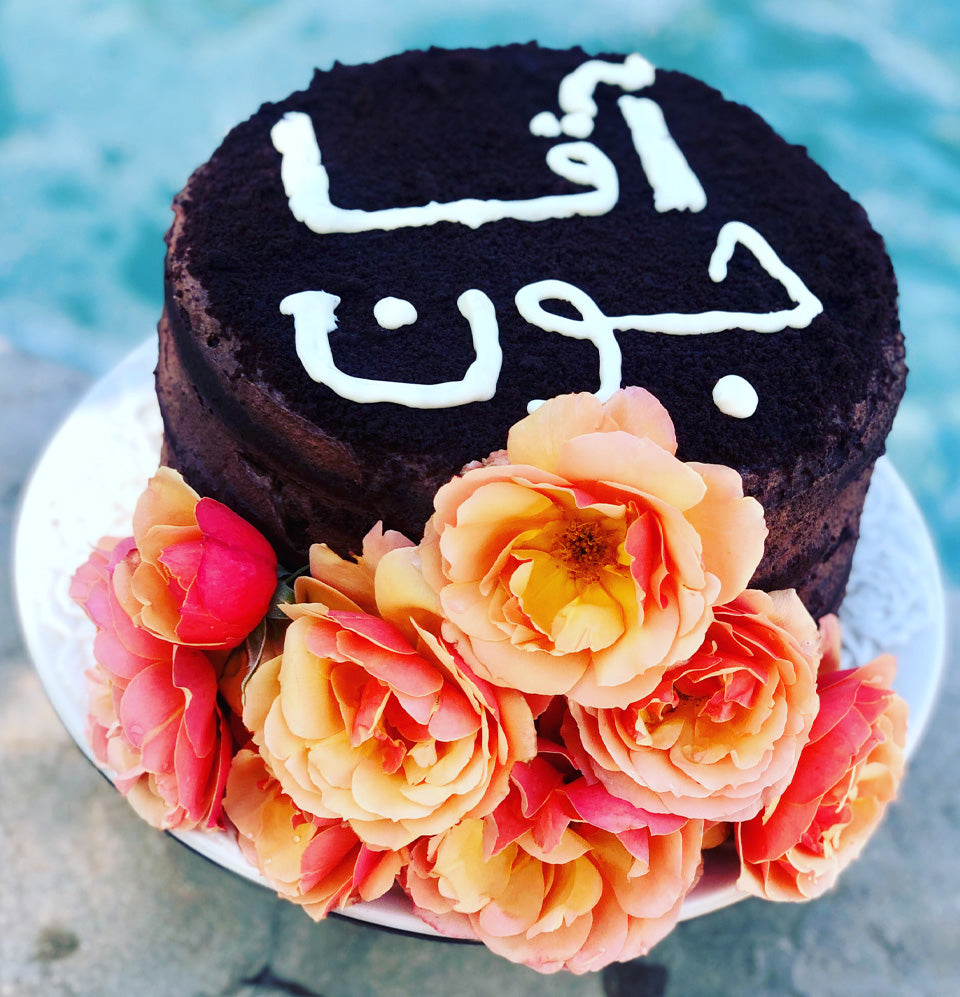 Agha joon cake ( Chocolate Cake With Chocolate Ganache Frosting )
For Special orders pls contact via email or call. Note: flower on the cake might not be the same exact type due to the availability. you can choose the color of the flowers.   Sizes:6"x 5" tall (good for 8-10people)6"x 7"  tall (good for 12-14people)8"x 5" tall (good for 16-18...
Note:



We do NOT accept any order for the month of June, 2021.